Email, text, cell phone, instant message, PM.......and the list goes on.

I've realized that my children are learning to communicate without emotion. They're falling into a trap of non-verbal communication and it's scaring me. All those things are so convenient, and I personally love them too. They're faster, easier and get the job done. But this past weekend I realized that my daughters (pre-teen and teen) haven't hand written a letter to anyone in their family in a few years.
I remember as a youth writing my grandparents, they would write me back...writing my cousins and getting cute decorated notes back in the mail. There is something to be said about the excitement that stirs when we look in the mailbox and see a letter from a family member, a friend across the country or a pen pal. (Do people still pen pal?)
I was going through some keepsake boxes and realized I had an entire shoebox filled with handwritten letters from my cousins, grandparents, and friends that were sent to me during my childhood. I stopped and read those letters for about 2 hours and realized that my children have no shoe boxes full of letters. They have email accounts that are used for quick writes, dumb jokes and few funky surveys.
Where are those emails going to be in 20 years? Not in a shoebox.

The advice and stories that I have in that shoebox is priceless. It's a treasure box full of support, love, direction, advice, congratulations.....I can't even list them all. I pulled them out and shared them with my kids and they were captivated by these letters. They loved to see "great-grandma's" beautiful handwriting and the stories and emotion that flowed onto the paper.
There is something special, something different about a handwritten letter. I've read somewhere about the positive impact personally handwriting a letter can benefit a child, a mother, a father. One of our family "traditions" that we try to do each month is write HAND WRITTEN letters to family. No texting, emailing, or pm'ing...a real handwritten letter. I hope that we can start a family tradition with all of our extended family and bring back the beauty of swapping stories and memories through the mail.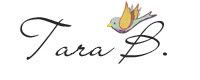 PS. A very amazing wonderful friend of mine has started a new blog called "Incredible Women". This week she is highlighting one my heroes and one of THE most incredible women I have ever met....