I saw this picture and I just made me smile...
We've had a rough week in our family, yet again, another death has come upon us. I was breaking from all the chaos when I spotted this picture. Made me smile and feel a twinge of excitement that my favorite time of year is fast approaching.
There is something about autumn and the holidays that jolts me back into warming up the home and preparing for lots of celebration. As a wife and mother, it's a pleasure to have the responsibility of nurturing my family and providing a home of warmth where we can all feel happy and comfortable.
To get instructions on how to create this adorable autumn apple arrangement visit Home Made Simple and see all of their seasonal arrangements and this adorable apple vase idea!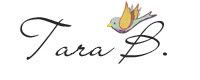 picture from Home Made Simple